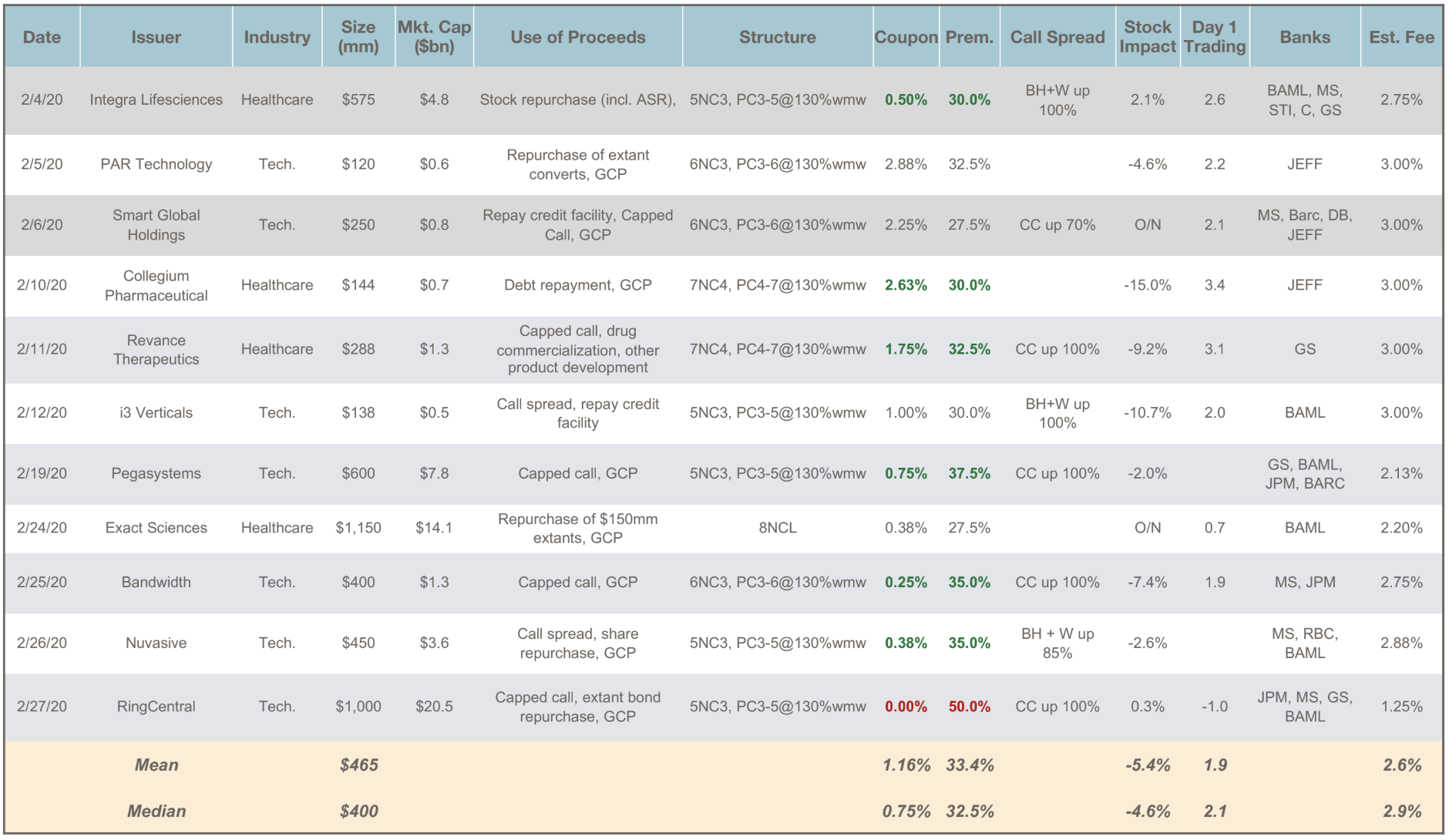 Total Issuance: Despite the sharp market sell-off, February was a very busy month in the convertible market. A total of $5.1 billion priced over 11 deals – a higher dollar volume than every month of 2019 except for August and September. Activity was in fact concentrated (4 deals for $3 billion) in the final choppy week of the month (SPX -11.5% on the week). While each issuer has its own motivations, the fact that overall equity valuations remain historically attractive, coupled with potential further downside risk to the market from waiting, likely induced a number of companies to access the market now.
Market Receptivity and Valuation: Activity in the last two weeks made clear that the market has remained open, including for risk-transfer transactions like Exact Science's overnight 8-year bond offering. However, we have observed an increase in the model values of the convertibles that priced in the last two weeks, as investors demand compensation for the liquidity they are providing.
Non-Standard Maturities: February saw an uptick in non-standard maturities for convertible debt: in addition to the typical 5 and 7 years (5 and 2 deals), the month also saw 6 years (3 deals) and 8 years as well (1 deal).